---
Julie Denniger-Greensly devotes her life to helping others understand and appreciate what their bodies can do for them.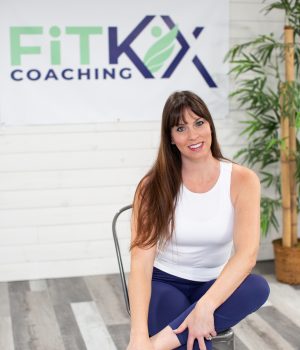 In 2000, Julie kicked off her studies in Exercise Science. After receiving her teacher certification, she taught as adjunct faculty for Physical Education at the College of DuPage in Glen Ellyn, Illinois. At COD, she taught a variety of credited classes for students that ranged from athletes to fitness enthusiasts and the general community. Julie has a wide-range of certifications and specializations to ensure she is able to help her clients holistically – she is an ACE-certified (American Council on Exercise) Group Fitness Instructor, Balanced Body Pilates Instructor in Mat and Apparatus, Reiki Master, a Lifestyle and Weight Management Coach, and a ACE Health Coach – the only Health Coaching specific certification accredited by the national commission for certifying agencies. In a field that is constantly changing, Julie continues to stay up-to-date on the latest health and fitness studies and trends and maintains all of her continuing education.
Julie has a deep understanding of the body and has a great eye for correcting improper muscle movement. With her years of experience, she works with her clients to create custom workout programs tailored to your fitness and health needs. She understands that every person's health is uniquely personal – and, that each person should have a path to wellness that is tailored for you. She enjoys teaching a diverse population from the youth to seniors, working with training athletes of all ages for a specific sport, those wanting to stay active and keep moving, to individuals struggling with weight, or those recovering from an injury and wanting a program to get back on track. Julie will help you and guide you to a happier, healthier you!
She truly believes in staying active and healthy will help you live a more happy and fulfilling life. And, as the saying goes, a body in motion will tend to stay in motion. She also believes that with a healthy body comes a healthy mind and daily meditation is important for staying positive. Her approach to fitness will often challenge both your body and mind, but there is always a method to her ways. This method will help your everyday life tasks, keeping your mind sharp, quicker reaction time with your movements, and better balance. She incorporates the mind-body connection in every session and uses metaphors and imagery to help with the connection.
Julie also is a firm believer that proper nutrition is important and a part of healthy living. "You don't want to deprive yourself of anything, you just need to be more mindful on your portion sizes, and what you are eating. Really take the time to savor your food and let it nourish your body."
Julie is married to Jake, and they have a daughter Charlotte and two cats Drake and Patches. Julie and her family enjoy staying active and love being outdoors all year long! During the summer months, the family goes golfing, boating, and Julie is also extremely passionate about gardening. During the winter months, they enjoy snow skiing. In her spare time, Julie enjoys reading, eating her favorite foods, and learning new things.
Julie's List of Continuing Education:
Nutrient Timing for Peak Performance
Sports Nutrition
Healthy Eating for kids
Sports Injures
Buddy Boot Camp for kids
Stability and Medicine Ball Training
Strength Training Anatomy
BOSU
Program Design for Personal Trainers
Pilates for Equestrians
Step Aerobics
Strength Training for Older Adults
Core Training Anatomy
Activmotion Bar
Water Exercise
Functional Training
HIIT Training
Barre